November 28th, 2017
Pohjola Hospital pilots AI-based Smart Cast in rehabilitation of trauma patients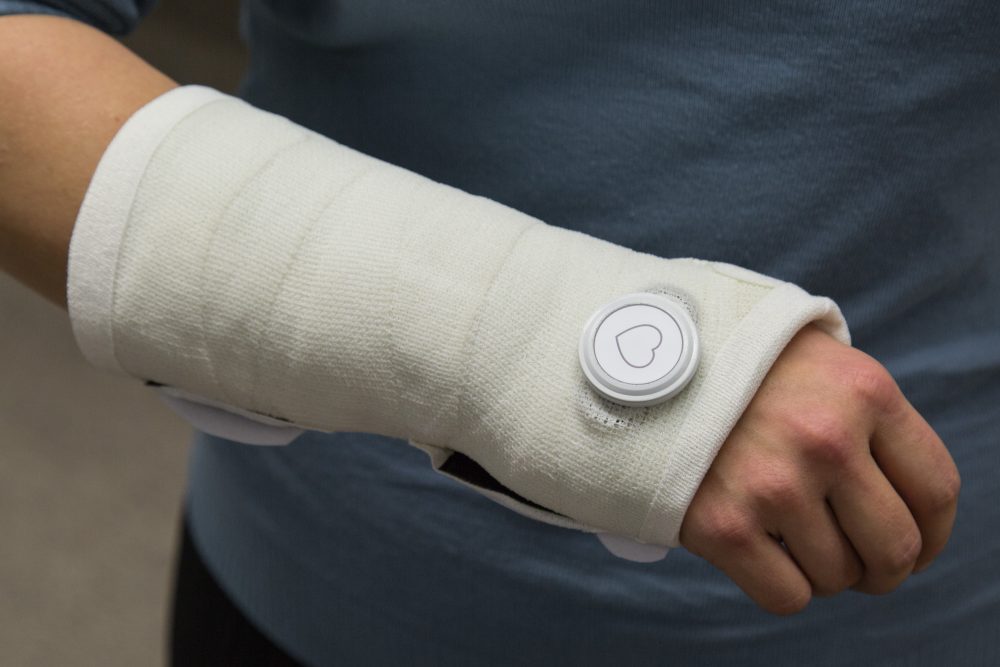 The Smart Cast, which utilises artificial intelligence, is piloted in rehabilitation of trauma patients at Pohjola Hospital for the first time in Finland. The Smart Cast helps patients carry out their rehabilitation program planned together with their physiotherapist, provides guidance on the correct level of exercise, and helps prevent any over-exertion that may be detrimental to patient's recovery. The Smart Cast aims to assist in faster rehabilitation of patients with individual and situation-specific instructions.
In practice, the Smart Cast is an application that collects data with a Movesense sensor placed on the cast, splint, or even sling. Based on the collected data, the application provides instructions to patients to manage their activities and better information to physitherapists to guide their patients to a fast recovery.
"For some trauma patients, over-exertion of the operated limb may pose a challenge. Patients usually closely follow their planned rehabilitation program and, when combined with normal, everyday exercise and strain, the recovering limb may become over-exerted. At worst, over-exertion may delay rehabilitation. With the Smart Cast, we are able to more effectively direct the patient's rehabilitation", explains Markus Torkki, Chief Physician at Pohjola Hospital.
The concept is presented at the tech & startup event Slush Nov 30 – Dec 1 at OP booth.
Full story of the Smart Cast in Finnish on OP website.