May 9th, 2018
Movesense Meetup Agenda on May 30th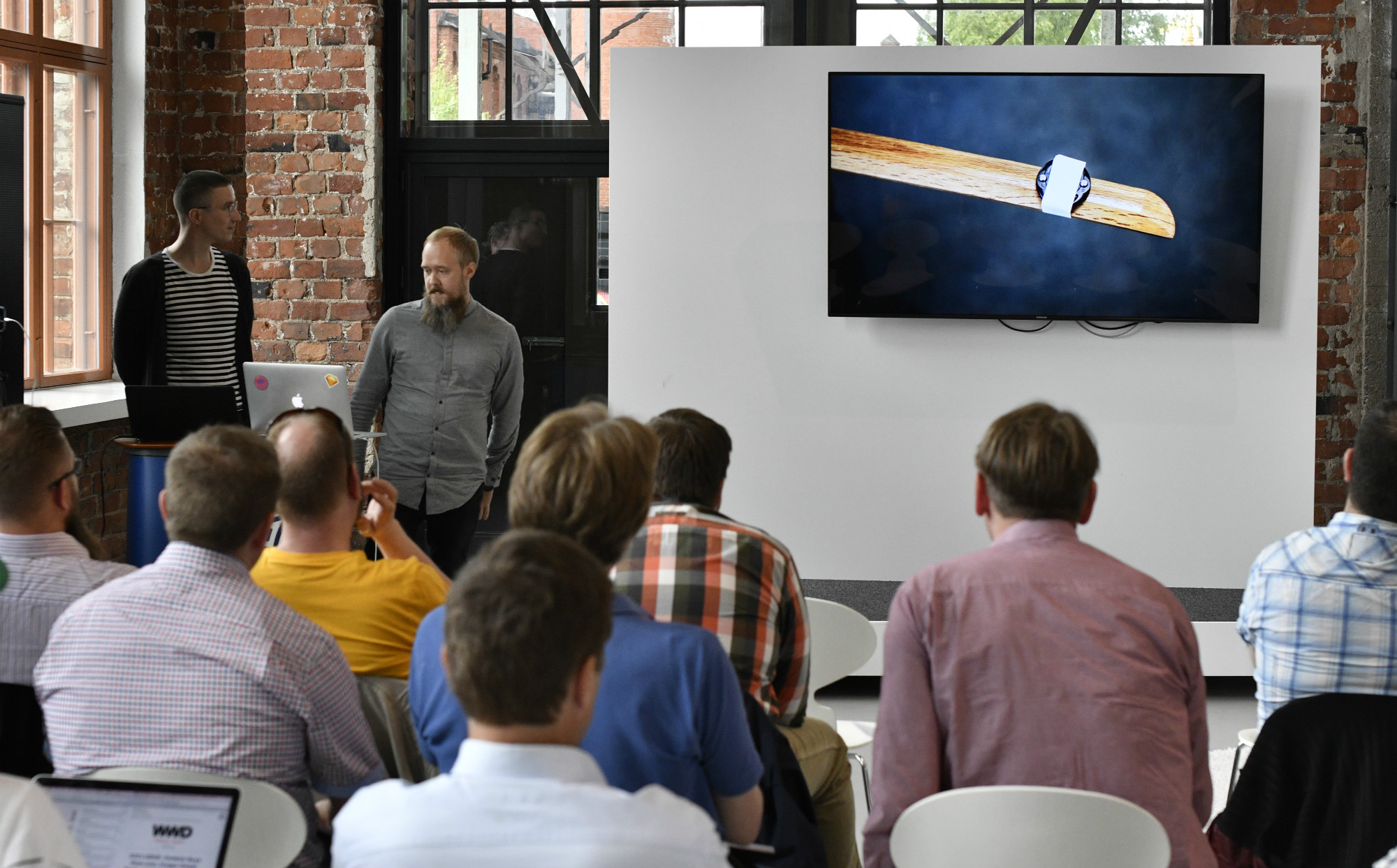 Movesense Meetup is a networking event and a workshop for developers and business executives working on Movesense based projects. It is your opportunity to boost your project with Suunto Movesense team and other experts, to find business partners and to learn from other companies about their projects. We welcome everyone interested in the Movesense network to join the meeting. Here's what's happening during the day:
Movesense Meetup Agenda, Wednesday 30.5.
10:00 Opening
10:10 Movesense overall status and roadmap
10:30 Movesense case presentations by network members
Projects and cases
– Richard Tucker, Amphibian Technologies Ltd, and Matti Lehtinen, Symbio: Frogology – a unique solution to improve swimming technique 
– Helena Jäntti and Pekka Kola, Heart2Save: Movesense as a medical device: case heart arrhythmia monitor. Dealing with the medical device regulation in practice.
– Mikko Linnaluoma, Reima: ReimaGO activity sensor for kids – underlining Reima brand's message and opening new markets.
– Jussi Virkkala, Finnish Institute of Occupational Health: Reaction Time Tasks with Movesense Sensor. Poster presentation + actual demos with participants.
New developer tools
– Andy Wigley, Microsoft: Introducing the new C# API for Movesense applications on Android or iOS using Xamarin
Developers can use Xamarin tools to write native Android and iOS apps with native user interfaces and share code across multiple operating systems.
– Alexander Kern, Kaasa Solution: Movesense integration with Unity 3D
Plugin for Unity3D, the global leading 2D / 3D game development platform, to visualize motion measured with Movesense sensors.
12:30 Lunch, networking
13:00 Workshops
– Movesense programming / Petri Lipponen, Suunto
– Motion detection with Movesense / Tuomas Hapola, Suunto
– Mobile app development with Xamarin / Andy Wigley, Microsoft
– Motion visualization with Unity3D / Alexander Kern, Kaasa solutions
– Planning upcoming launches and shared marketing activities / Terho Lahtinen, Suunto
14:30 Coffee. Workshops continue, Networking
15:30 Workshop recap
16:00 Closing
The event is free of charge but a registration is needed. 50 participants will fit in. Priority is given to participants who are already working on their Movesense projects.
WELCOME!
Practical details:
When:
Wednesday May 30, 10:00am – 4:00pm
Where:
Suunto
Tammiston Kauppatie 7A
01510 Vantaa
Finland
Contact:
info@movesense.com