September 2nd, 2019
Ainone Balance Enters the Market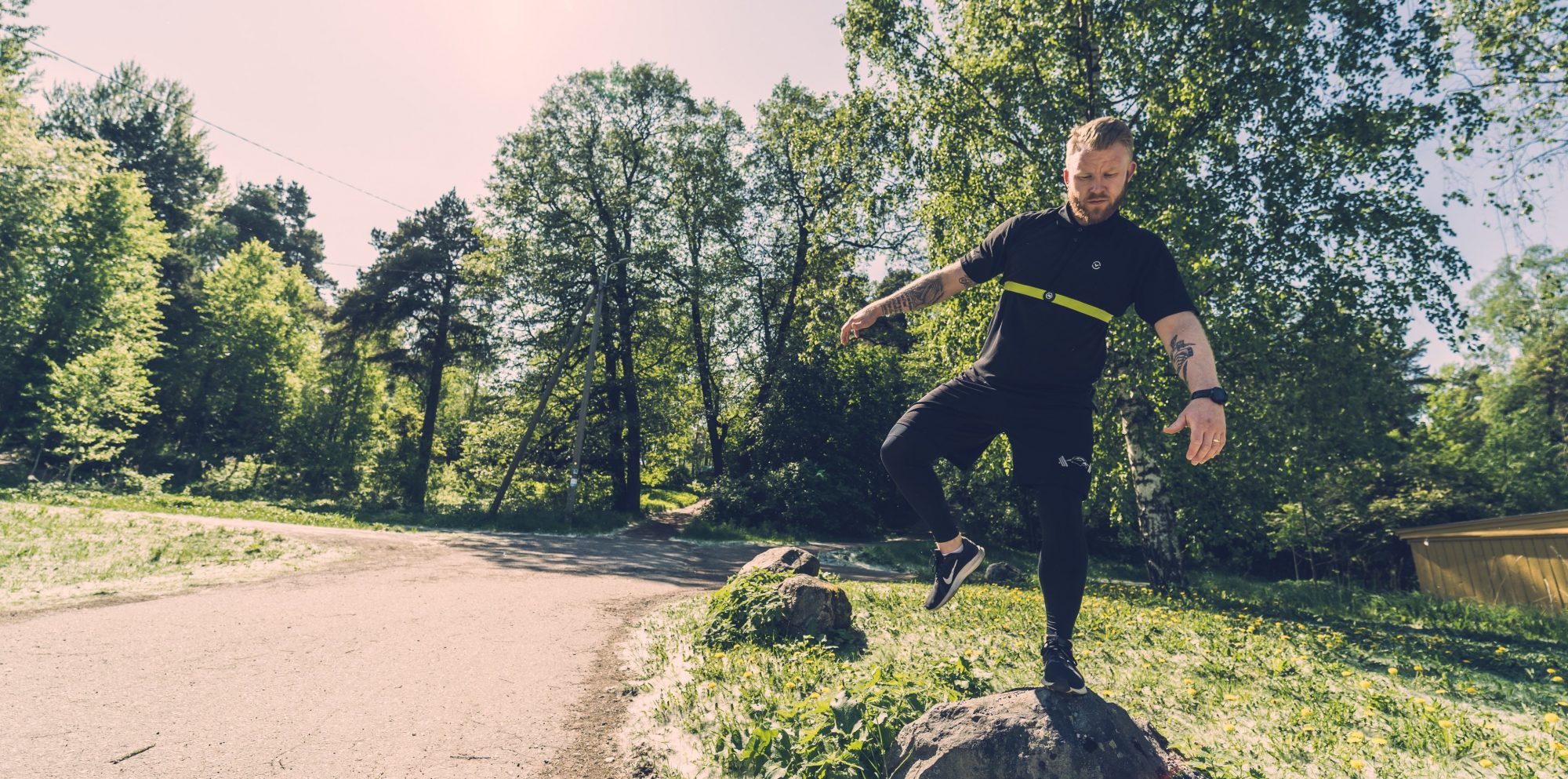 Ainone Balance is a new Movesense powered solution for measuring balance in healthcare, rehabilitation and sports. The product recently received a medical device classification and is now available for professionals in healthcare, social sector and sports.
Balance is an essential element of human performance for athletes, senior citizens, and everyone of us in our daily lives. Traditional methods for measuring balance have required cumbersome equipment or relied on subjective evaluation. Ainone Balance brings balance measurement to a new level with its lightweight, accurate and cost-efficient solution.
Application areas of Ainone Balance range from elite athletes to elderly care and from rehabilitation to daily balance assessment. The system consists of a Movesense sensor that is attached to a persons's chest with a chest strap, and a phone & tablet app, making it highly portable and easy to use anywhere.
The sensor is used to measure body sway during different balance tests. The result is shown with an Ainone application that runs on a mobile device. The solution gives objective information of a person's balance and demonstrates its changes and progress over time and provides real time results and feedback for professionals to support their customers in an optimal way.
Ainone Balance Software is intended for use by health, social and sports professionals to support the assessment of balance and to detect changes in human performance (Class I medical device – MDD 93/42/EEC).
Read more at ainone.eu.