September 10th, 2019
New Kaasa Data Collector 2.0 Helps to Record and Manage Movesense Raw Data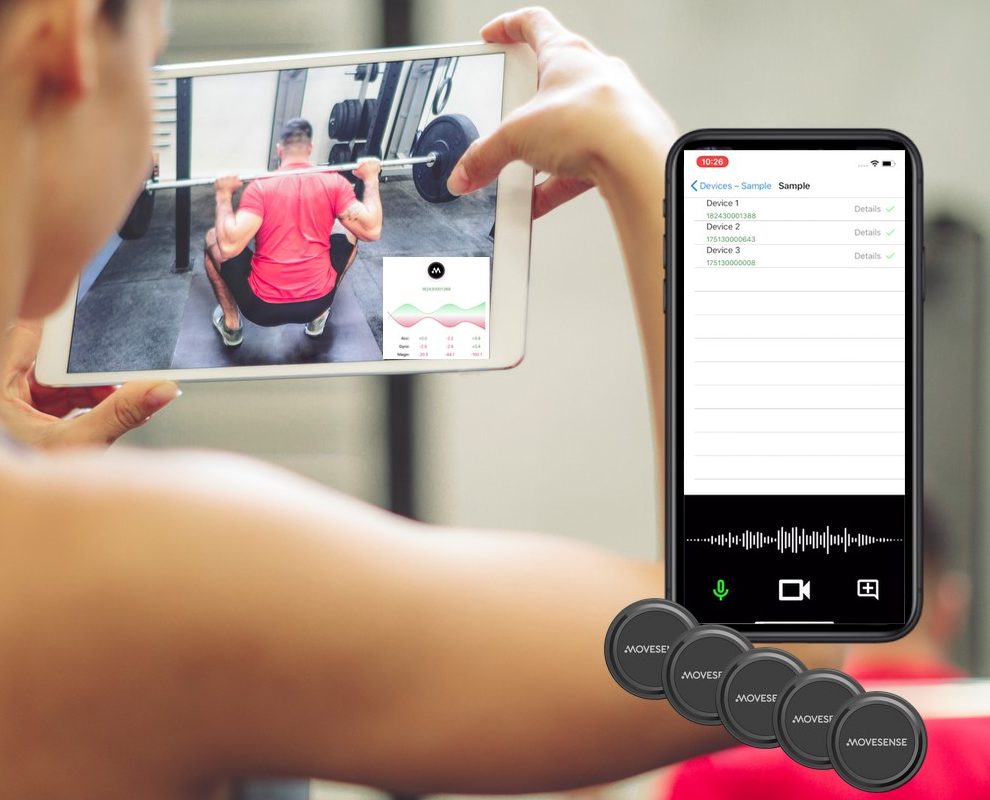 German Kaasa solution GmbH is publishing Data Collector 2.0, a powerful iOS solution for recording Movesense raw data and to manage data collecting in projects where data is collected in several locations and multiple people.
– We developed the Data Collector originally for our own Movesense projects but noticed that many developers need such a tool. Therefore, we are now making the improved 2.0 version available to other companies as well, says Nico Kaartinen, Kaasa CEO.
The new Data Collector connects quickly to up to five sensors and records their data to synchronized files. The app makes data annotation in real time very practical through video, audio, hot buttons and free text. This meta data is stored and automatically synchronized with the raw data.
One of the innovative features of the app is sharing of sensor settings. When collecting data for research projects, prototypes, AI algorithms, and other purposes, it is essential that the sensor settings are kept identical across all sensors, locations and users in a project. Kaasa Data Collector 2.0 makes storing and sharing sensor settings within a project very fast and easy. This becomes even easier when using Movesense smart connectors.
One of the first users of Data Collector 2.0 is professor Sampsa Vanhatalo, leading researcher at BABA center, Helsinki Children's Hospital.
– We are developing medical wearables for neurological assessment of spontaneously moving infants. It was necessary to find a tool that allows recording synchronous data from multiple sensor, and Data Collector 2.0 was the only solution that could carry out the task. In addition, the ability to collect synchronized video as well as manual and audio annotations was extremely useful for us. Such tool will be crucial for anyone who wants to collect well characterized datasets for future training of analysis algorithms. Indeed, this was a game changer for our projects. We now feel so confident with the tool and its ease of use that we are planning to give it to external participants in their daily living environments, says professor Vanhatalo.
To learn more about the Data Collector, watch this list of tutorial videos on Youtube. If you are interested in using the Data Collector for your own projects, get in touch with Kaasa solution.