September 25th, 2019
Movesense Goes Medica, the World's Biggest Medical Trade Fair on Nov 18-21 in Düsseldorf, Germany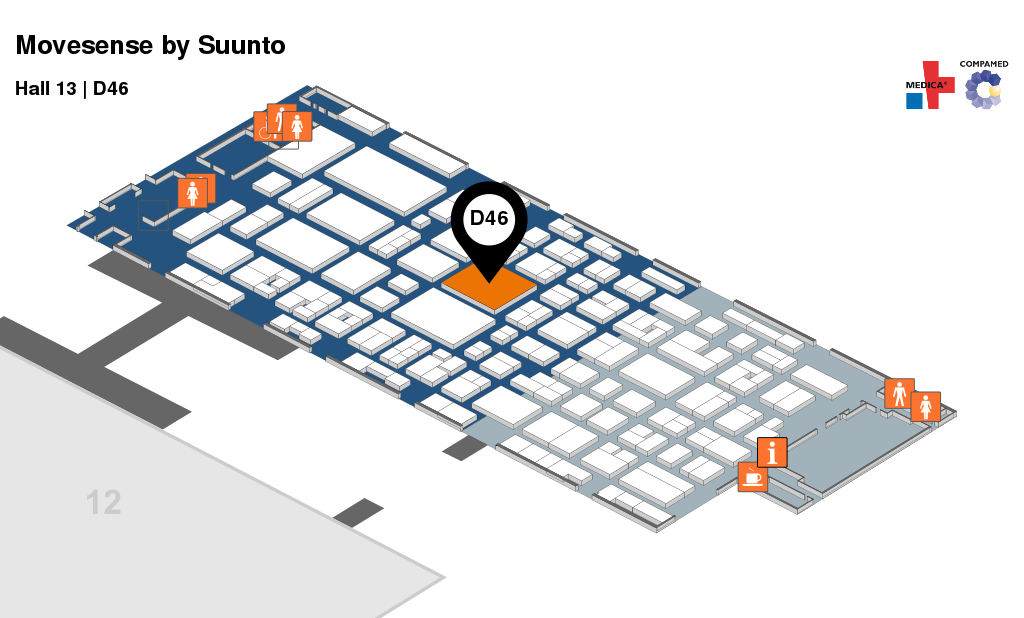 The world of medical technology meets at Medica 2019, a must show for anyone who wants to see where healthcare is going in the future. This world's biggest medical trade fair attracts more than 5000 exhibitors and over 120 000 visitors to Düsseldorf, Germany, on November 18-21.
Medica 2019 is also a hotspot for wearable technologies in the healthcare segment where decision-makers from all over the world come together. Movesense joins the WT | Wearables Technologies Pavilion with 45 exhibitors to demonstrate how Movesense sensors can be used to build low-cost solutions to various needs in remote monitoring, preventive healthcare, patient screening, rehabilitation, elderly care and many other application areas in today's and tomorrow's healthcare system.
The main themes of the show, digitalization, connected healthcare and pioneering spirit, are perfectly matching with the vision of Movesense, enabling developers and innovators to bring their wearable sensor ideas to market quickly and cost-effectively, without having to worry about developing their own hardware.
Movesense is located in Hall 13, Booth D46. Welcome to discuss how Movesense could help to solve your health-related measurement needs. We are looking forward to meet you at the show!
See further Movesense exhibitor details on Medica website.