December 15th, 2019
Our Top-5 Favorite Movesense Concepts in 2019
The spirit of innovation and the versatility of ideas of Movesense developers around the world is simply amazing. Within the Movesense team, we could have never come up with a fraction of all the use cases where Movesense sensors are currently being applied, and new projects in new fields of use are starting all the time. That's the power of open innovation!
To celebrate the ingenuity and enthusiasm of the Movesense community, we picked five projects that are our favorites of the year. There are plenty of great ones that didn't make it to the list, some of them because they are not yet public, and certainly a big number of innovative projects that are being developed but we are not aware of yet. They will be listed next year.
The projects are in no specific order as the purpose of this article is not to rank them but to give you as a reader some food for thought to start creating your own concepts.
Sleep measurement of infants
BABA Center (BAby Brain Activity) is a clinical research center in Finland dedicated to studying the brain activity of babies. They are using Movesense sensors in different ways in their studies. One of the tools, smart pants with a Movesense sensor, is designed to measure the sleep quality of infants. What makes us so thrilled about the project is that Movesense sensors allow researchers to measure such things that could not be easily monitored with their existing tools. And, who wouldn't love cute babies wearing Movesense?
From movement to music
Instruments of Things uses Movesense sensors to turn movement into music. Their system is mapping movements with any parameter of modular synthesizer, allowing users to create virtuoso performances on stage by controlling synthesizers with their own movement. This video you will want to watch with sounds on! Out of all Movesense powered solutions, this is the one that instantly makes you want to try it out yourself!
Movesense data on live TV broadcast
This was Movesense team's own project for the Finnish Squash Federation that wanted to show live heart rate data on TV in the Finnish championship tournament. We used Raspberry Pi computer to receive Movesense data and to visualize the data on top of the camera image. Not a surprise that the player who was loosing had to move more and had higher
There were two especially cool things with the project: It took only a week to take it from an idea to production, proving again the power of Movesense platform, and the outcome was a generic solution for any of our customers to stream Movesense data to the cloud with Raspberry Pi. With minor modifications, it can be used to add Movesense data to any live video stream.
Read the full story.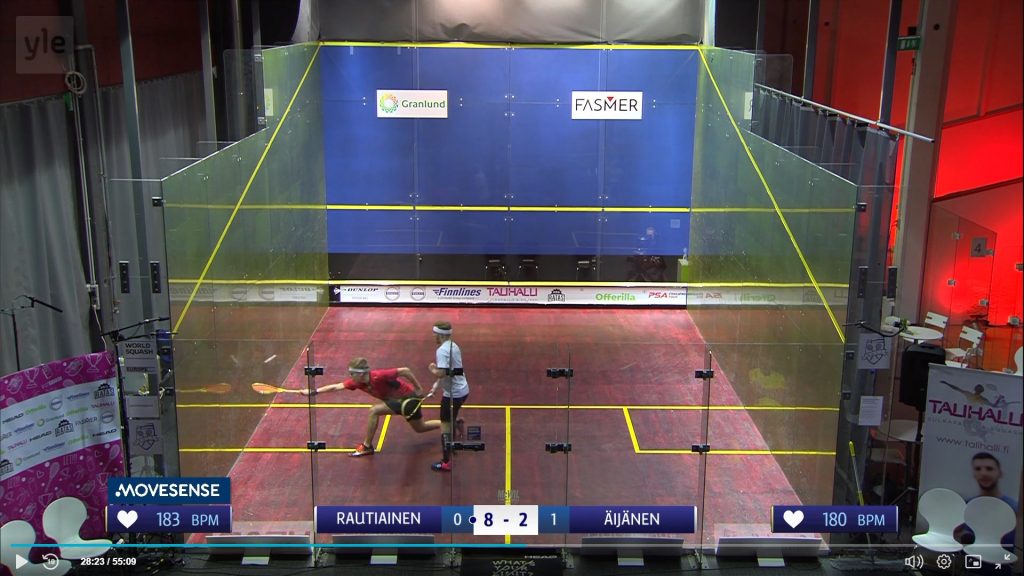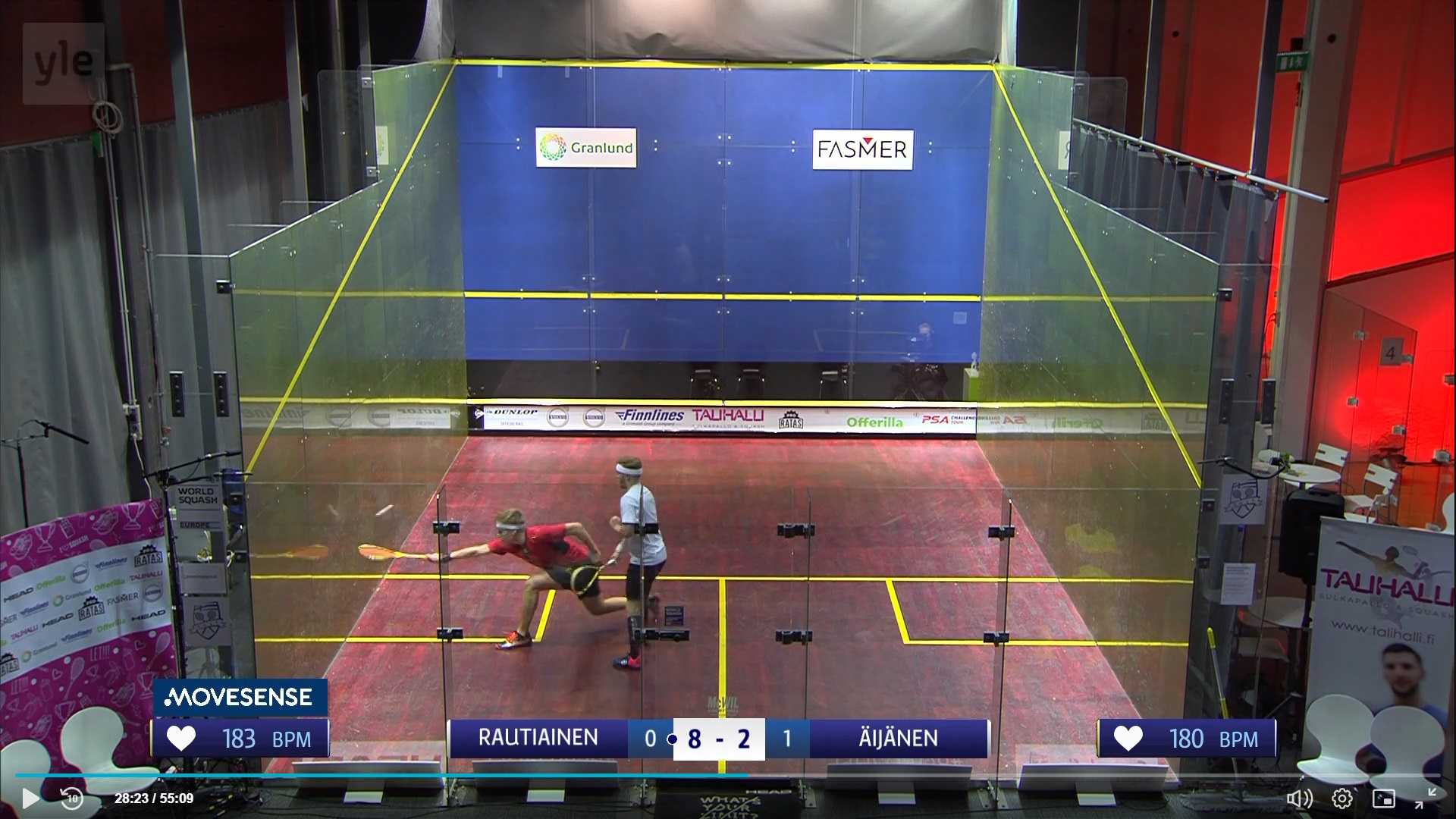 ECG analysis for detecting arrhythmias
Heart2Save runs their specific algorithms with the ECG feature of Movesense to identify arrhythmias. Their solution helps people in risk groups to monitor their health in an easy way anywhere and anytime they need. We are especially excited about this project because it has the potential to have a big positive impact on its users' health. It's also an important project for us as one of the first medical applications of the Movesense sensor.
Measuring Motocross jump height
Our software partner Kaasa has run numerous projects with their clients during the year. Many of them will be published in 2020 but here's one that we can already share: Kaasa is working with one of their partners to measure the height of motocross jumps.
The athlete is wearing a Movesense sensor on a chest strap. The system tracks the sensor movement and uses a neural network to estimate the jump height based on the chest sensor position. In addition, it is also gathering the rider's heart rate. In the first version, the jump height calculation takes place on the phone but we are already eagerly looking forward to the second step: The neural network will soon be running directly on the sensor. That will open a huge variety of new opportunities.
To start your own project that becomes a hit in 2020, get a Movesense Developer Kit, install Movesense Showcase App, and start experimenting!