January 15th, 2020
VOLAVA FitBoxing Kit Brings Studio Style Fitness Boxing to Home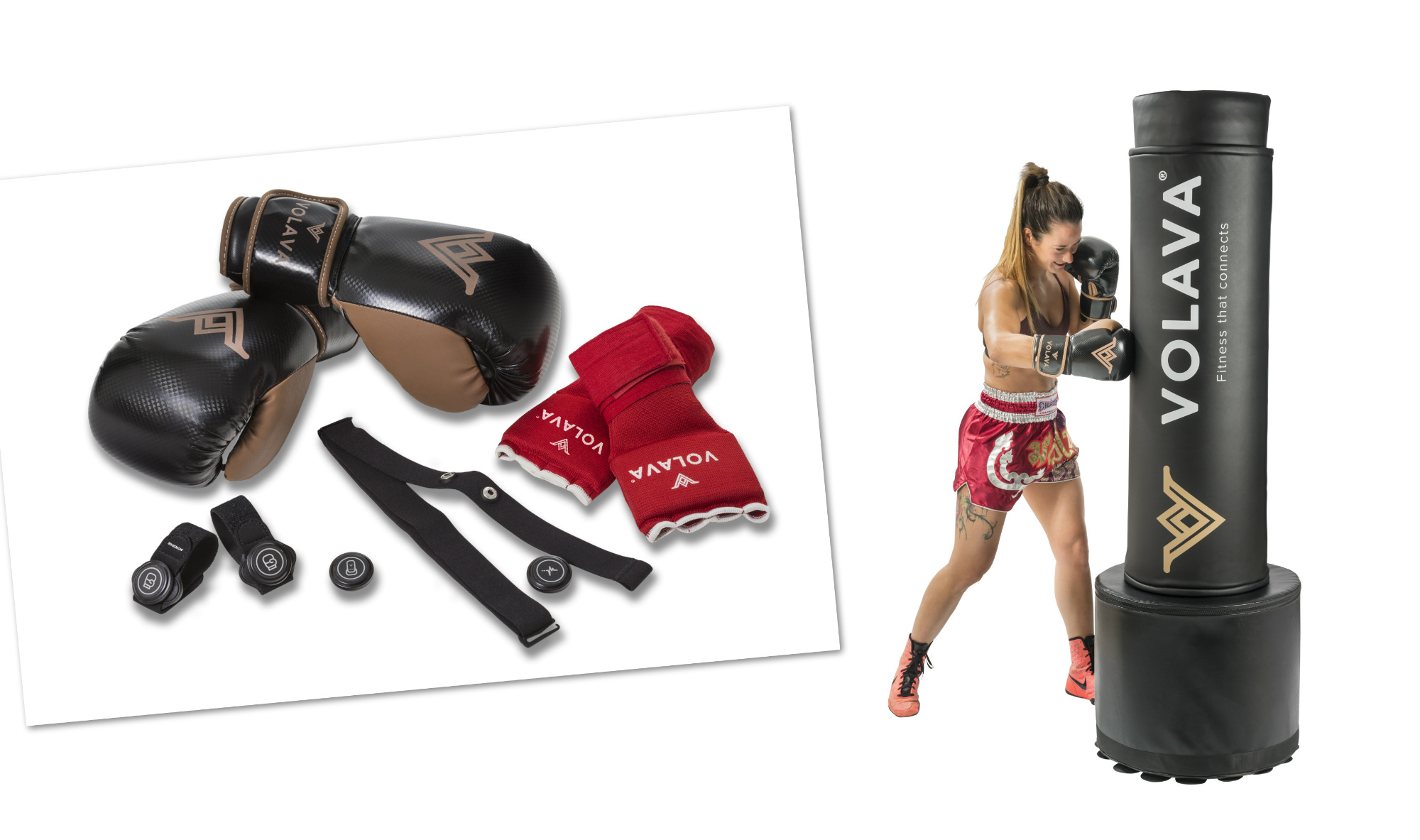 The Spanish start-up VOLAVA builds on the increasing demand for comfortable and convenient fitness solutions. After launching its indoor cycling for home last year, Volava now expands its interactive fitness platform by introducing connected Boxing equipment.
Connected Fitboxing comfortably at home
Volava Boxing Kit includes a punching bag, gloves, an exercise mat, and a Movesense sensor kit. In addition to the system itself, which tracks a participant's movements and metrics, the company offers a monthly subscription service for exclusive Fit Boxing classes.
"Technology is a key part of the innovation of our product", says Joel Balagué, Volava's Founder and CEO. "We wanted to have a customer centric approach to boxing, from the Movesense sensor precision to the user interface, software design and the content. At Volava, we take every detail into account in order to bring premium experiences, currently only available in premium boutique gyms in big cities, right into your home."
"We have designed our go-to market strategy in order to be a global company. We do offer the full kit and monthly service, 2-year product guarantee and international shipping. We will launch with content in English and Spanish and are working on adding more languages very soon", continues Volava Business Development director Marc Calzada.
Volava has a boutique studio in Barcelona where all content is recorded. The studio is open for the public as well. The studio includes a showroom to try the Volava experience and its equipment for home exercise.
"Volava's solution is a great example of the versatility of the Movesense sensor. The team developed very quickly a system that is providing remarkable added value and a great experience to its users. We are really excited about the product and are looking forward to see it's success on the market", says Terho Lahtinen, Senior Manager in the Movesense team.
Details about the Boxing Kit
The Boxing kit includes a punching bag, gloves, an exercise mat and four Movesense sensors. The sensors will connect to the Volava boxing app via Bluetooth. The app will launch for iOS and Android devices.
The system has been designed for mobile, tablet or even TV devices. The software connects all sensor metrics with content and the social interaction leaderboard. The class will include real time data such as, number of punches, punch force in Newtons, calories and heart rate.
On the center of innovation stays the leaderboard that positions every user in the class in a competitive ranking based on class performance data. The systems brings a social connection and adds motivation into your home training, making every user feel like in a real class environment.
Volava is offering a wide range of boxing classes as part of the solution. Users can choose classes by duration (4, 6 or 8 rounds at 20, 30, or 40-minutes classes), instructor, language, music style or session difficulty. This allows every user to have a personalized experience and exercise that fits best to their needs and preferences.
VOLAVA Boxing Kit Price: 899€
VOLAVA monthly subscription service: 39€ per month
Read more on Volava.com