June 17th, 2021
Physilect Announces a Series of Exergames – Uses Movesense Sensor as a Controller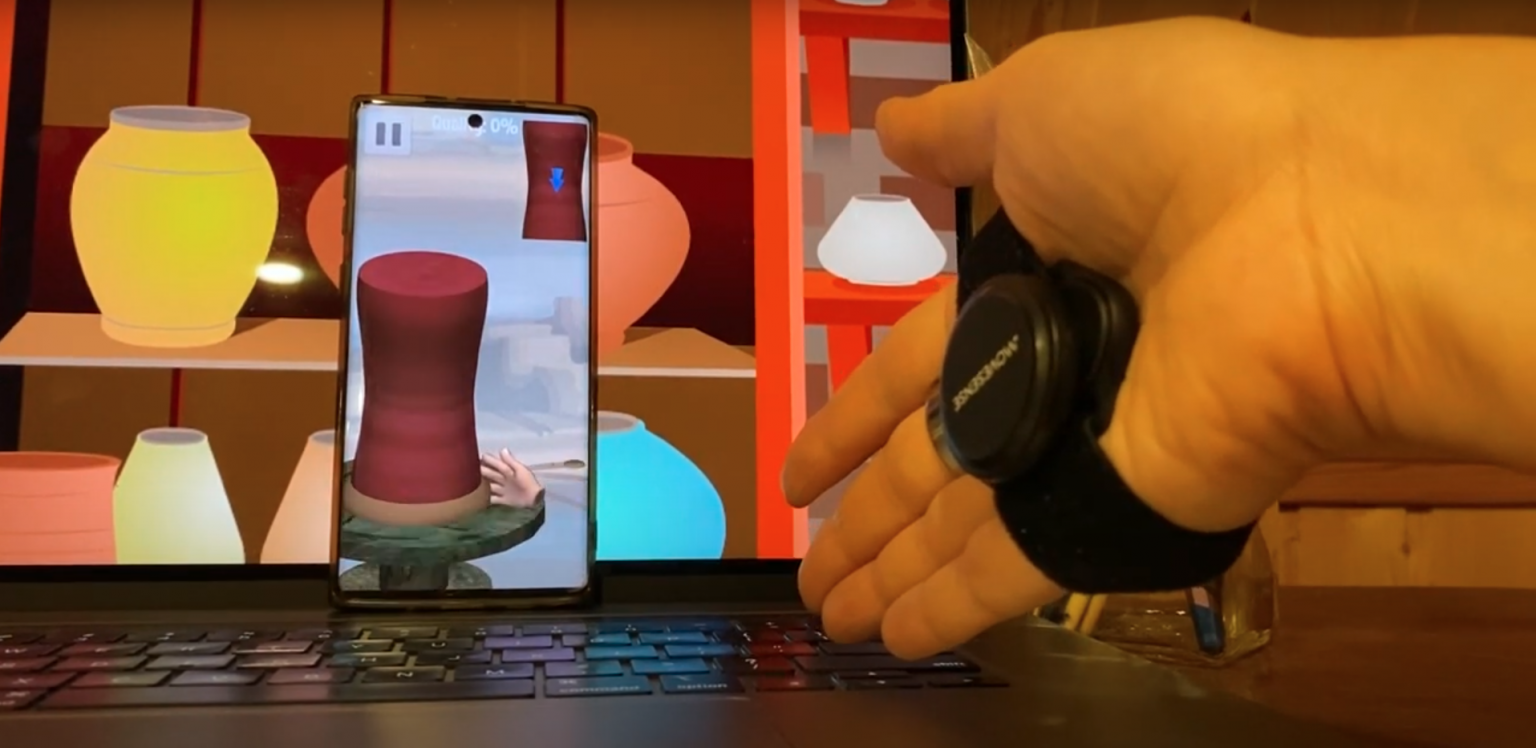 Physilect is a Finnish pioneer of computer aided remote rehabilitation. The company has just launched their first mobile game that includes exercise elements and is working on several more. The games are utilizing Movesense sensors as a game controller and an interaction device between the game and the player.
Exergames are computer games that are also a form of exercise. Exergames have different targets such as motivating players to exercise, preventing the sedentary behavior related to usual computer games, guiding players to specific exercises for health purposes, or simply to make the games more fun and engaging.
The current pandemic situation has induced a boom of home training solutions that often include gamified elements. New home fitness solutions are bringing large amounts of cyclists daily on their stationary bikes to race against each other in the virtual world or runners to run famous routes on a treadmill with a monitor. With other systems, users are working out in front of a screen and a camera and get cheered up, instructed, and rewarded for good performance by AI based analysis.
There are also some Movesense powered products with exergames elements on the market. Volava launched a fitness boxing kit for home use and Virtual KnockOut is working on a boxing game.
On the other side, the pandemic and related lockdowns have reduced the amount of physical activity for a big part of the population. Physilect is developing a series of exergames to combat the problems arising from immobility. Physilect is developing games that help people stay active and have fun at the same time.
Physilect has just launched the first game of the family, Pottery Fitness. The game simulates a potter's wheel to train your hands, wrists, and forearms. It uses Movesense sensor data to control the game by measuring player's hand movements.
Pottery Fitness is not a medical application, but it helps to maintain physical activity for those who lead a sedentary life, work a lot at the computer and may suffer from carpal tunnel syndrome.
– We have invested a lot of effort in getting to know how to use Movesense in games, says Arcady Khotin, Physilect Chairman of the Board.
– We used the global pandemic time and organized a group of remote game developers around our company and gave them our Android SDK to simplify the connection to the sensor. Now we have several games pending, Khotin affirms.
The Physilect SDK consists of a set of "listeners" that report to the developer about actions like rotation or direction of movement or time between actions, state of balance, etc. It helps using the usual terms of in-game mechanics applied to the use of the sensor.
Physilect is offering their SDK free of charge to everyone interested in implementing Movesense sensors in their applications. To get in touch for the SDK or to get a sensor to use with Pottery Fitness, contact the team by email info@physilect.com.
Learn more about Physilect exergames at https://healthy.games/ and https://gamesforhealthy.life/.
Install Pottery Fitness for Android