October 25th, 2021
The One-Stop Building Block Helping Wearable Solutions Innovators Across the Globe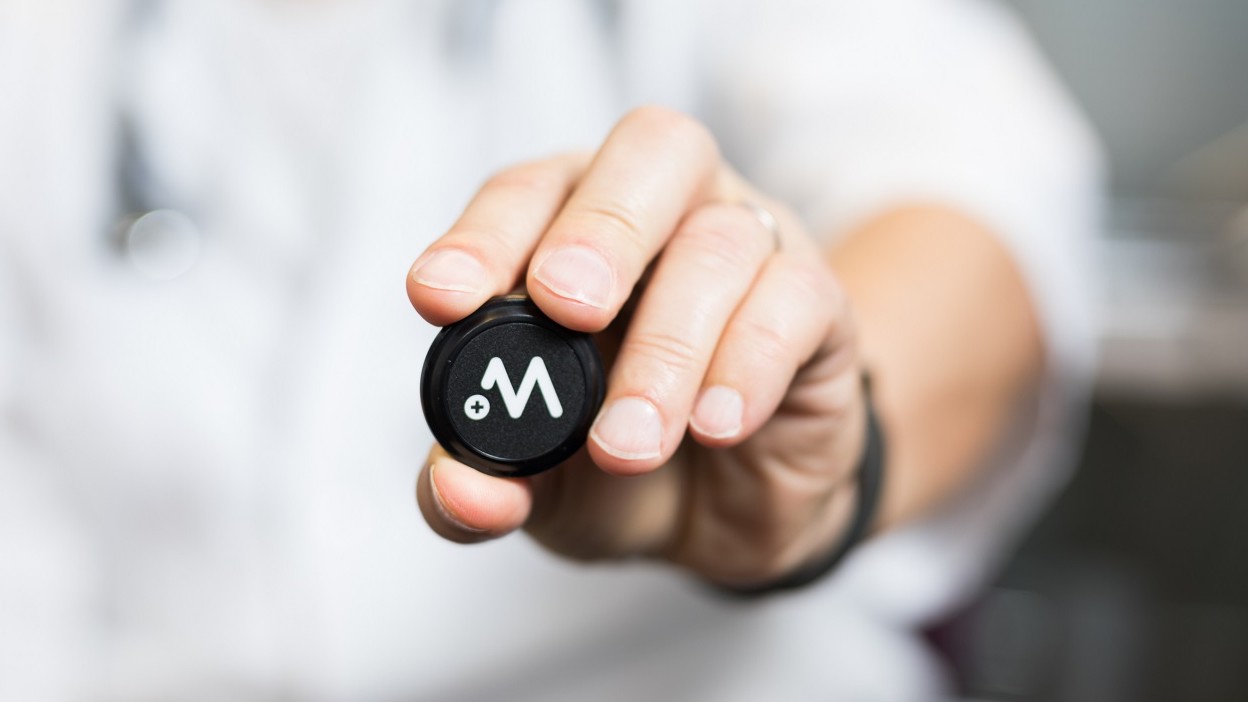 Measuring health conditions can bring a host of benefits to patients and healthcare systems, including earlier detection of conditions, more timely intervention, and more effective treatment and rehabilitation.
Innovators can run into issues trying to transform their big idea into a healthcare solution though, such as developing and testing new hardware and seeking certification for medical use.
From monitoring heart patients to assessing balance in elite sports teams, Finnish manufacturer Movesense is providing solutions to these challenges to developers across the globe.
A programmable, wireless ECG and movement sensor, the medically certified device is helping bring solutions to market quicker.
Atrial fibrillation: Detecting the undetectable
Atrial fibrillation – an irregular and often rapid heart rhythm or 'arrhythmia' is estimated to affect 7.6 million people over the age of 65 in the EU[i], accounting for up to 2.6 per cent of healthcare spending in Europe.
Often symptomless and intermittent, atrial fibrillation can be difficult to detect, exacerbated by limited and resource-demanding methods of detection. Although handheld or algorithm-based technology is available for screening atrial fibrillation, clinicians need an ECG strip to show the pattern over time to make a diagnosis. Until now though, none of these devices have provided this.
In search of a solution, scientists started to use the Movesense Medical device in a chest belt to detect atrial fibrillation[ii],  and in 2018 conducted a study comparing results with those from a 3-lead Holter, considered the gold standard ECG for heart rhythm analysis. They found that both methods were effective in enabling the cardiologist or the algorithm to detect the condition and P-waves in sinus rhythm – necessary for diagnosis.
Looking to turn Movesense technology into a commercial solution, Finnish cardiology start-up Heart2Save created the Awario® service – the first to use the ECG feature of the Movesense sensor for medical purposes.
Awario analyses the ECG to determine whether there is a potentially dangerous atrial fibrillation or harmless extrasystoles. Linked to a smartphone, it generates a normal ECG strip to enable a clinician to analyse the results quickly by selecting only the relevant reports.
Aimed at the largest high-risk group for heart disease and stroke, the device, designed as a beautiful necklace, allows users to identify heart arrhythmia anywhere, anytime.
A balancing act – wearable tech for orthopaedic and neurology treatments
The impact of impaired balance and movement, through trauma or sports related concussion, age-related degeneration, lower limb injuries, or osteoarthritis, can be far-reaching.
The widespread prevalence of such conditions – alongside the associated financial and societal costs – has meant understanding and measuring their impact on balance and improving treatment has become a key priority in government and healthcare.
In 2016, researchers discovered that people with mild Alzheimer's experienced impaired balance and gait[iii]. A separate study in 2019 found that among thirteen professional male ice hockey players who sustained a head or neck injury during gameplay, nine showed decreased reaction time and balance following concussion. [iv]
This latest study was the springboard for innovative startup, Ainone, whose founders recognized that, until now, traditional methods of assessing balance had been dominated by cumbersome equipment and reliance on subjective evaluation.
Ainone found a solution in the Movesense Medical sensor, using it to take balance and movement measurement to a new level with Ainone Balance®. Using software to analyze data captured via the sensor, the device means Ainone can monitor upper body movement while patients perform different balance tests, such as standing on one foot – eyes open and closed – or on hard or soft ground.
Ainone Balance is a Class I medical device for healthcare and coaching professionals, and, based on validation, has the same measurement accuracy as a force plate. Its applications include elite sports, elderly care, daily balance assessment, and now monitoring patient recovery from lower limb injuries.
Developers are currently working on new applications, using Movesense to measure the motion of joints before and after arthroplasty and during rehabilitation to track the quantity and quality of exercises after an injury or operation.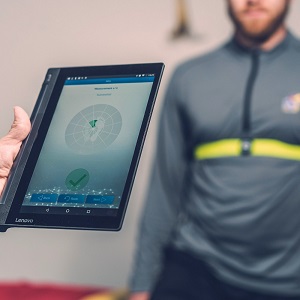 Off-the-shelf tech keeps innovators' focus
New wearable sensors, such as Movesense, which is open, programmable, and classified as a Class IIa medical device accessory under the EU Medical Device Directive, have enormous potential to enable innovative health companies develop solutions that improve patient outcomes and increase healthcare efficiency.
When developing a new solution, innovators must decide how much time, energy, and investment to put into hardware development. Off-the-shelf technology can save both time and money and help bring solutions to market quicker.
Meet the Movesense team at MEDICA 2021 in Düsseldorf, Germany on Nov 15-18 2021. We are happy to discuss how Movesense can help solve your measurement needs for wireless health monitoring and wearable healthcare applications. You will find us at the WT | Wearable Technologies Pavilion, Booth 12 D21, with Ainone and Heart2Save.
Download Movesense Medical datasheet
References
[i] Di Carlo A, Bellino L, Consoli D, et al. Prevalence of atrial fibrillation in the Italian elderly population and projections from 2020 to 2060 for Italy and the European Union: the FAI Project. Europace. 2019. doi:10.1093/europace/euz141.
[ii] Effectiveness of the Chest Strap Electrocardiogram to Detect Atrial Fibrillation – American Journal of Cardiology (ajconline.org)
[iii] Balance and gait of adults with very mild Alzheimer's disease, LZ Gras, SF Kanaan, JM McDowd, YM Colgrove, J Burns, PS Pohl, J Geriatr Phys Ther.
[iv] Vartiainen, Matti, Sport related concussion multidomain evaluation methods in professional ice-hockey, 2020.