November 2nd, 2021
Heart2Save's Awario Screens Atrial Fibrillations to Reduce Strokes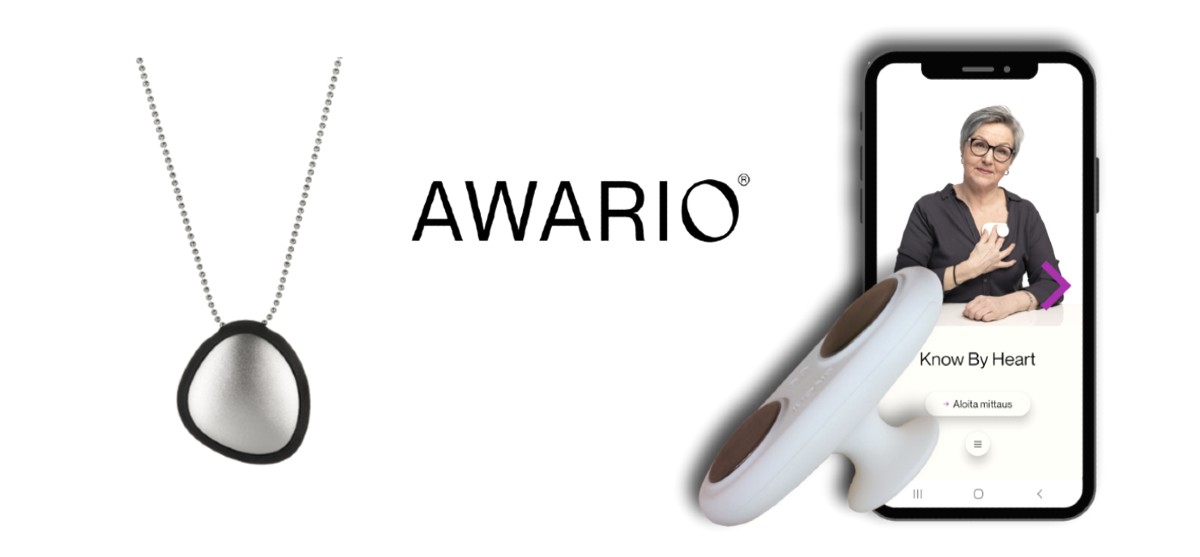 Heart2Save is a Kuopio Finland based health tech company that was founded in 2015 to solve a specific problem. The founder and CEO of the company Helena Jäntti saw in her work as a emergency doctor many patients who got her thinking of a device that could quickly and reliably detect heart arrhythmias before they cause serious consequences.
— My long experience as an emergency doctor has convinced me that it would be wisest to tackle the problems caused by heart arrhythmias in advance. To make that possible, we need to get a medical device in the consumer's pocket, says Jäntti.
The main goal of Heart2Save is to prevent strokes, out of which a significant share is caused by atrial fibrillation. A large proportion of these strokes can be prevented if atrial fibrillation is identified early enough, and the patient receives appropriate medication.
From the beginning, Heart2Save has focused on developing algorithms that automatically detect arrhythmias. The algorithms are based on extensive medical research and, according to validation studies,[1] [2] have a world-class specificity and sensitivity.
The company has now combined these algorithms with the 1-channel ECG data measured with Movesense Medical sensors and packaged their knowledge into Awario arrhythmia analysis service.
Awario analyses the ECG to determine whether there is a potentially dangerous atrial fibrillation or harmless extrasystoles. Linked to a smartphone, it generates a normal ECG strip to enable a clinician to analyze the results quickly by selecting only the relevant reports.
The Awario system consists of three parts, a measuring device with a built-in Movesense Medical sensor, Awario Application that guides the user in taking the measurement, displays the results of the arrhythmia analysis, and records an ECG stripe for visual inspection by a cardiologist, and Awario Analysis Service that pre-screens the ECG recordings and helps healthcare professionals to focus on clinically significant arrhythmias.
Awario is available in two versions, Awario Care for healthcare professionals and Awario Gem for consumers. Awario Care is a handle-like ECG measuring device that enables both successful self-measurements and effortless screening measurements performed by medical staff. Awario Gem is the world's first piece of jewelry that combines a medical device, beautiful design and reliable arrhythmia analysis. Both solutions are available in the Awario online store.
Awario Care and Awario Gem are registered as a Class I medical devices and Awario Analysis Service as a Class IIa medical device. (MDD 93/42/EEC).
Meet Heart2Save and Movesense at Medica trade fair in Düsseldorf on Nov 15-18.
Visit Heart2Save website and Awario portal. See Heart2Save/Awario on Movesense Showcase page.
[1] https://www.ncbi.nlm.nih.gov/pubmed/30878151
[2] https://mhealth.jmir.org/2021/10/e29933