January 10th, 2022
Our Top-5 Favorite Picks of Movesense Powered Projects in 2021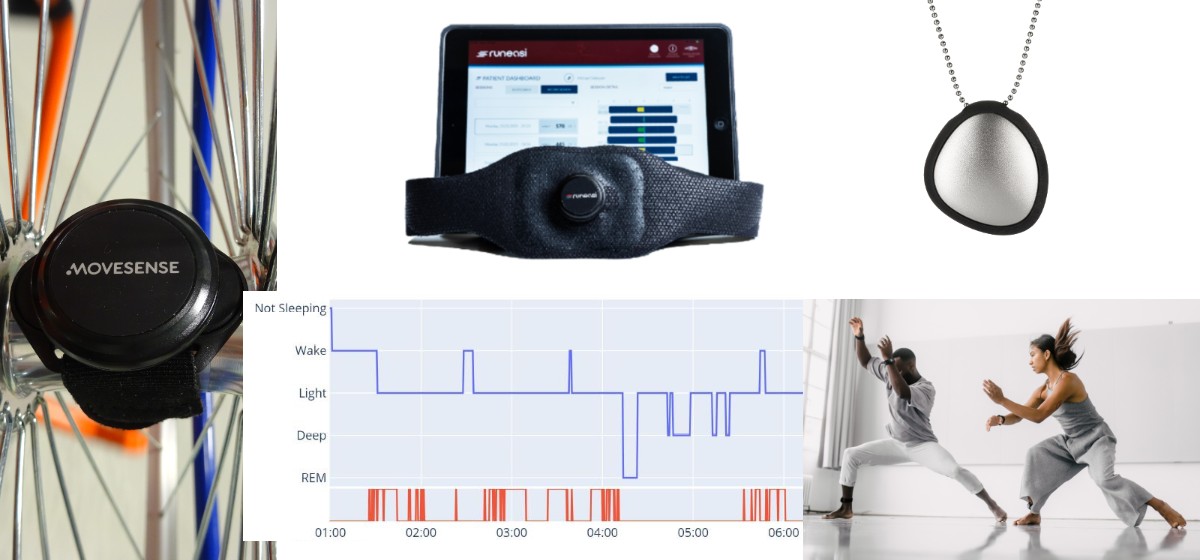 Innovation keeps flourishing in the Movesense developer community. The variety of ideas and concepts that are emerging around the world is amazing. Movesense team is delighted to see all the valuable solutions that the platform is enabling for a variety of needs and problems that we often didn't even know to exist.
To highlight the ingenuity, innovation and productivity of the Movesense community, we listed our five favorite projects from the past year and one bonus project that we did ourselves. There are also many highly interesting projects going on that we can't tell about yet. They are strong candidates for the 2022 list. Hopefully we can list also your project this year!
The projects are not ranked in any specific order. The purpose of this article is to celebrate all successful Movesense powered projects with these great examples and to inspire you to experiment with your own ideas. The steps are simple: get a Movesense Developer Kit, get familiar with the developer resources, and off you go!
Wheelpower – Training Tool for Wheelchair Athletes
Wheelpower is a new solution for measuring the performance of wheelchair athletes. It started as a research project within the Movesense Academic Program and has been actively used to optimize the training of several Dutch para-sports teams and athletes. The ultimate highlight was Team NL winning Paralympic gold in Tokyo in women's wheelchair basketball.
We particularly like this project of two reasons: First, it equips wheelchair athletes with similar high quality training tools that have been on the market for healthy athletes for years. We think this deserves large attention.  Second, scientific validation is a strong background for any new product. Having supported the project from the beginning with Movesense Academic Program makes us feel proud of the results.
Read more via the links above.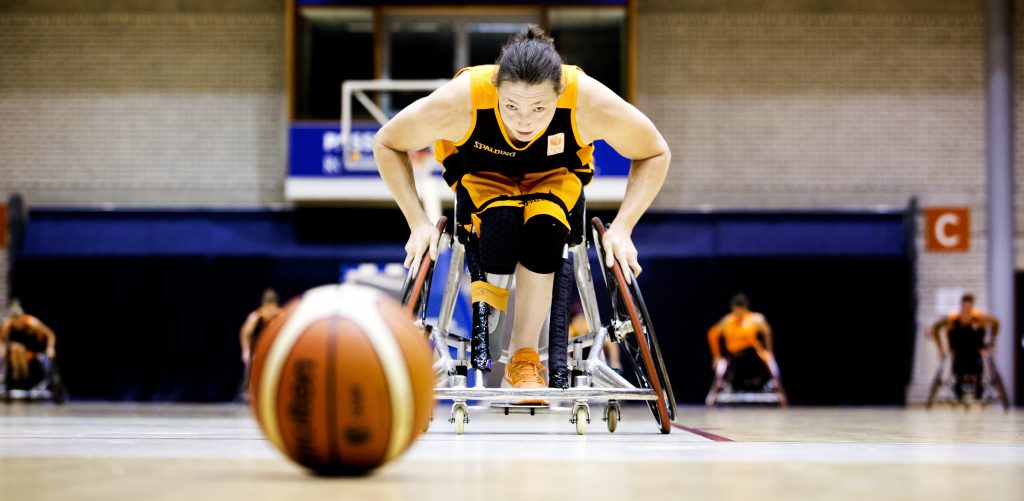 SOMI-1 Makes Music via Movement
The German music-tech start-up Instruments of Things has been working already three years on their interactive wearable sensor kit that converts user's movements into music. The kit called SOMI-1 was launched in autumn 2021 via a successful Kickstarter campaign with a follow-up on IndieGoGo.
Movesense team congratulates Instruments of Things for the successful crowdfunding campaign and keeps watching the fantastic performance videos of dancers, musicians and other performing artists that this new tool enables. SOMI-1 has potential for changing the paradigm of how dance and music relate to each other.
Awario Gem – Jewelry for Detecting Atrial Fibrillation
Stroke is one of the most common causes of death, and one of its leading causes is atrial fibrillation, the risk of which can be reduced by active screening and treatment. The Finnish healthtech startup Heart2Save has set a goal to reduce strokes via detecting arrhythmias.
The latest solution to achieve the goal is Awario Gem, a smart necklace that contains a Movesense Medical sensor to record an ECG strip whenever and wherever needed. In addition to Heart2Save's mission of saving lives, we like the way how they together with the jewelry specialist Saurum created a new, beautiful wearable medical device with a Movesense inside.
Neurobit Monitors Sleep Stages
Neurobit Technologies, Singapore, is working on sleep staging and respiratory event detection with Movesense sensors to enable sleep disorder assessment at scale. As part of Movesense Academic Program, the company recently published a pre-print of their validation study that demonstrates the feasibility of accurate heart rate based sleep staging with Movesense.
In the future, running Neurobit's sleep staging algorithm with an inexpensive HR device like Movesense will provide a cost-effective sleep monitoring solution for home use. Neurobit is offering their algorithm to other Movesense developers, in line with the open approach of the Movesense platform. This deserves our special thanks!
RunEasi Provides Individual Running Insights
In the past few years, many companies have launched running technique sensors with the promise of reducing injuries and improving running technique. Most of them have failed on the market because, despite of tracking various detailed running parameters, they haven't provided actionable insights that would truly help runners.
The Belgian start-up RunEasi has chosen a different approach that seems successful: With a strong research background, they have created a tool for coaches and physiotherapists to analyze an athlete's running style. With RunEasi, these professionals can adjust their clients' training to achieve optimal performance and, for example, track their recovery from acute injuries and help avoid future ones.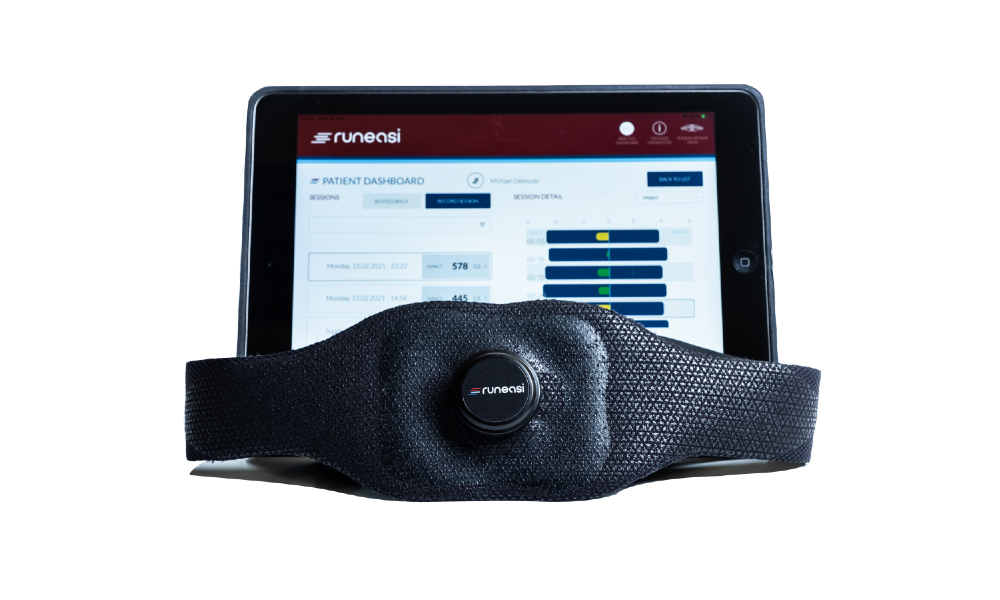 Bonus: Live Streaming of Custom Sports Data
In December, Finnish adventure runner Jukka Viljanen set out to run across Rub' al Khali in Saudi Arabia, the largest continuous sand desert in the world. Unfortunately Viljanen had to suspend the run after few days due to knee problems but, already by then, the project gained a lot of media attention in Finland. The Finnish national broadcasting company Yle used it to test new, lightweight sports content production beyond traditional results reports.
What makes our team so excited about the project is the generic, easy, and low-cost setup that we built to collect and stream custom sports data from all kinds of sports and events and show it to the public in a variety of formats. If you need it for your own event, let us know!