September 28th, 2022
Sports Tech Research & Innovation Summit Connected Academia, Startups, and Industry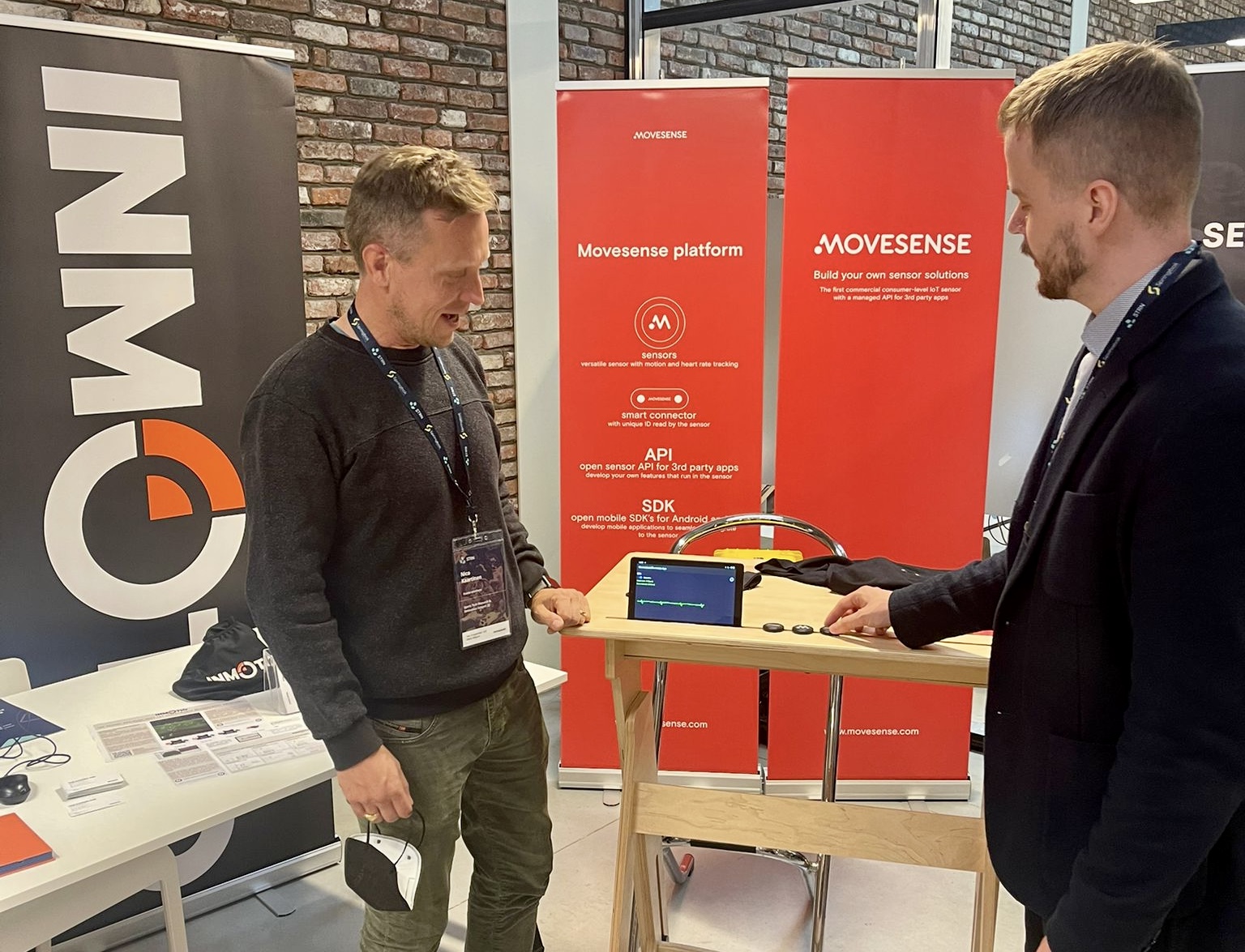 Sports Tech Research Network is an initiative of the sports innovation consortium at Ghent University, Belgium. The network promotes interaction and collaboration between researchers, entrepreneurs, and companies to support the creation of commercially successful, scientifically valid sports technology products.
Mid-September was time for the first official meeting of the network, Sports Tech Research & Innovation Summit. The event brought together sports tech professionals and innovators from the scientific and business worlds from altogether 14 countries. Movesense was represented by our Sales Director Timo Toivonen.
The conference program included high quality panels and case studies, but the biggest value of the event was in connecting participants to each other. This was exceptionally successful: on the average, each participant had 6 one-to-one meetings and the most active person had as many as 22 meetings!
Event Director Kristof de Mey says, "It's clear from the 2-day event that there's is growing group of people from academia, industry and field practice, who are open-minded and eager to learn from each other, in order to set up new projects which could lead to more trustworthy and impactful technologies to be used by those who need them."
For Movesense, this is also the main driver to be part of the network. It was delighting to meet existing and potential new customers and to spread the word about how Movesense sensors can be used in sports tech and sports science. Many participants heard about Movesense for the first time, and some started immediately planning to use the sensor for their own projects.
There seemed to be a big interest especially among companies who already had developed their own hardware and realized how difficult and expensive it is. The benefits of the flexible order quantity, faster development, and much lower initial investment for new wearable solutions that can be reached with the Movesense platform resonated very well with our contacts.
In addition to our demo booth, Movesense related projects were covered by Nico Kaartinen from Kaasa solution GmbH. Kaasa Data Collector application is used in many scientific studies and product development projects for collecting Movesense sensor data. Kaartinen presented some actual examples and achievements from the field.
We'd like to thank Kristof de Mey and the organizing committee for a very productive event!
Sports Tech Research Network website