November 11th, 2022
Movesense Medical ECG and Movement Sensor's MDR Registration Progressing as Planned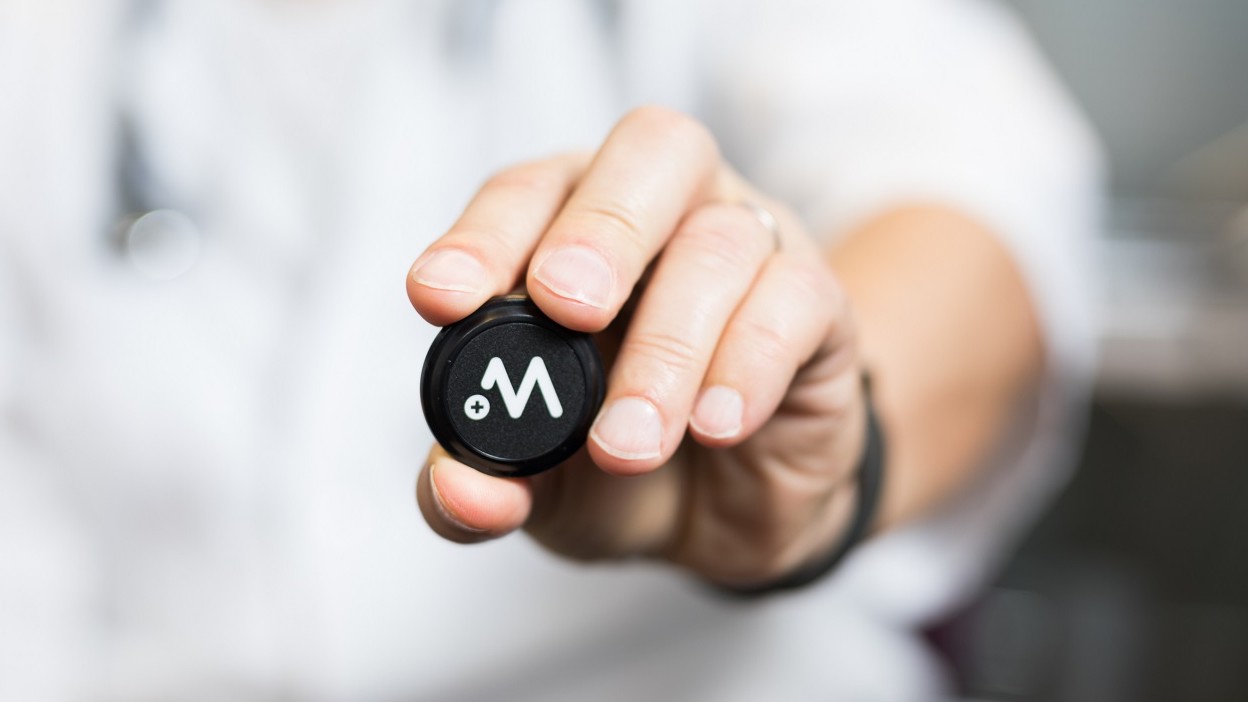 Movesense is delighted to announce that the MDR conformity assessment process of the Movesense Medical ECG and movement sensor is proceeding as scheduled. The first phase of the assessment was completed in October 2022. The team is now working on the next steps, aiming for the process finalization in a timely manner. Movesense Medical classification will be updated when the product certification according to the new MDR requirements is completed.
The EU requirements for medical devices are getting stricter, as the EU Medical Device Directive MDD 93/42/EEC is being replaced by the new Medical Device Regulation 2017/745 (MDR). Compliance with MDR is mandatory for all new medical devices brought to the EU market, and transition for existing devices from MDD to MDR is required by May 2024.
Movesense Medical is a Class IIa ECG and movement sensor that is developed by the Finnish wearable technology pioneer Movesense. The product sales and delivery to current and new customers continues under the existing and valid MDD certification, while we are implementing the extensive new requirements of the MDR.
Movesense MDR Registration will help companies looking for a wearable ECG and movement sensor for health use
— Movesense is committed to maintaining high competences and offering cutting edge solutions in the field of wearable medical devices. MDR registration of Movesense Medical is an integral part of this, and we believe it will be a big competitive advantage for the product and a major benefit for our customers who use our sensors in their health applications, whether they're related to medical research, clinical studies, remote patient monitoring, rehabilitation or beyond, says Movesense CEO Jussi Kaasinen.
Movesense Ltd runs an ISO 13485 certified medical quality management system. Our scalable, Finland-based manufacturing can supply any number of programmable wireless ECG and movement sensors from small test batches to commercial mass volumes. The sensor can be OEM white labeled with customer logo and can even run custom firmware tailored for specific end user applications.
Support for FDA and other markets
For customers operating in non-EU markets and developing their own medical solutions based on Movesense Medical, we provide assistance and the necessary documents for the local medical conformity assessment process, such as FDA approval in the United States.
Movesense Medical is a certified wearable, programmable sensor for measuring 1-lead ECG signal and 9-axis movement data. The wireless Bluetooth connection allows data transfer to a wide variety of host devices and systems. Using the proven, certified Movesense sensor hardware helps Movesense customers to remarkably scale their research and business, shorten the time to market and lower the investment of creating new wearable sensor solutions for health and wellbeing.
To discuss how Movesense Medical could fulfill your ECG and motion measurement needs, send us an email to info@movesense.com or book a meeting. To start experimenting with your own concept, get a Movesense Medical developer kit and use our free, open developer tools and sample code.