November 2nd, 2022
SuuntoPlus Editor Enables Connecting Movesense Sensors to Suunto Watches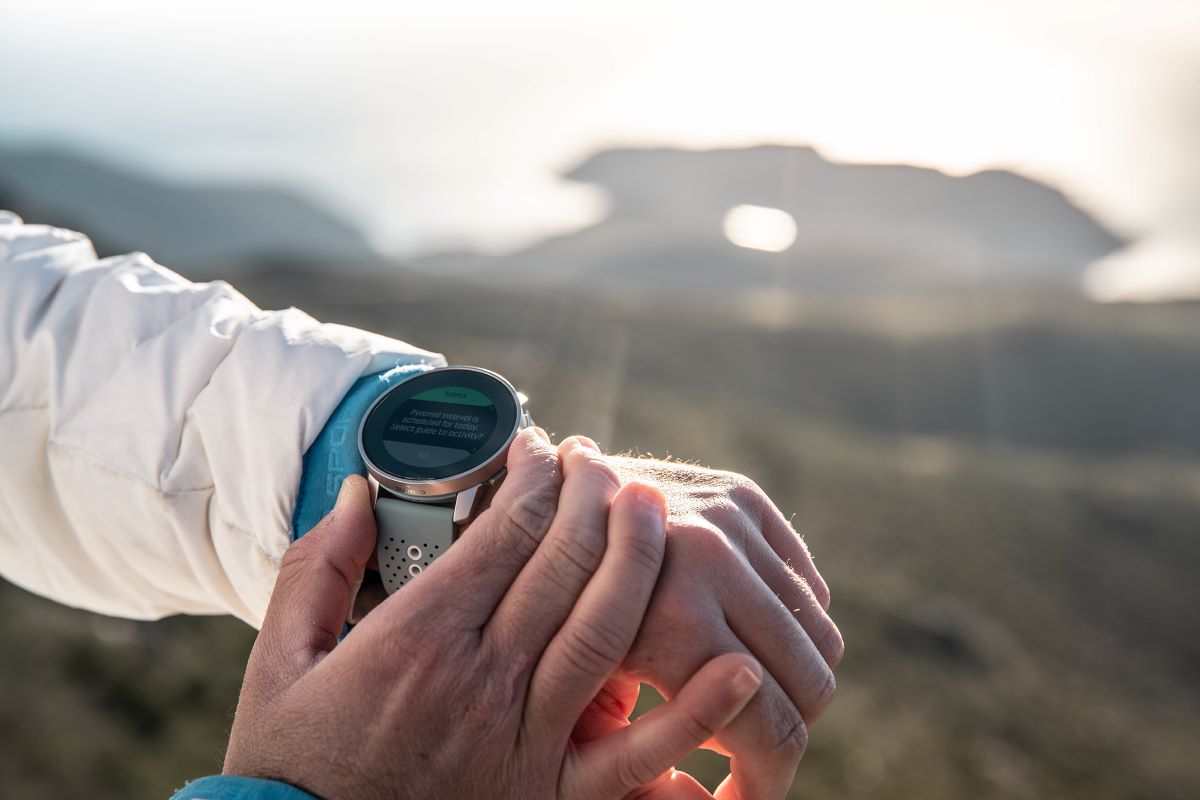 The Finnish sports watch expert Suunto just released an update to its ecosystem tools that is of great interest to the Movesense community. The core of the update is SuuntoPlus Editor, an easy-to-use tool for companies that want to build their own SuuntoPlus watch apps or make their device compatible with Suunto watches.
The update allows Movesense partners to utilize Suunto watches as a user interface for applications based on the Movesense sensor. Through SuuntoPlus apps, Suunto watches can display and store Movesense sensor data in the same way as any other workout data they track.
Compatibility with Suunto watches opens up interesting business opportunities for Movesense partners. Through Suunto, Movesense customer companies can reach a significant customer potential. Suunto actively recommends new compatible solutions to its users, to whom it wants to offer as much value as possible. Suunto's user base consists primarily of active endurance sports enthusiasts who adopt new technology quickly.
"As a triathlete, I'm always looking for a competitive edge, and technology often provides one. Suunto watches are one side of the equation. The other are the incredible sports tech breakthroughs like sensors and augmented reality developed by other companies. We want to make it simple and easy for the Suunto community to find these innovations so they can reap the benefits. And we want to help companies developing this kind of technology to work with our products and reach our audience", says Janne Kallio, Ecosystem Lead for Suunto.
"This is great news for innovators who use Movesense sensors as part of their solution. Showing Movesense sensor data on a watch screen improves the experience and enables new use cases for Movesense powered applications. With SuuntoPlus, our customer companies can now develop new user benefits and reach a remarkable target audience on Suunto watches too", confirms Jussi Kaasinen, Movesense CEO.
The first SuuntoPlus projects with Movesense underway
With the launch, Suunto announced the compatibility of two external devices. Smart glasses of several brands that are using the Activelook technology of Microoled, can now show data from Suunto watches. Suunto watches show values from Core body temperature sensors. The first Movesense customer companies are also working to connect their sensor apps to Suunto watches. We will report more as the solutions are released.
Technically the setup requires that the sensor is providing data to the watch with a custom GATT service. See examples of GATT service for Movesense in our sensor firmware library. The SuuntoPlus App can further process the data and display it on the watch screen in different formats. The watch also records the data that can be later shown on Suunto mobile app.
In the same package published on Oct 25, Suunto launched the SuuntoPlus Store. In this app store integrated into the Suunto mobile app, users can easily find and activate their favorite SuuntoPlus apps on their watch. The Store is a great place for Movesense customer companies to highlight the benefits of a compatible Movesense solution to Suunto users.
To connect your Movesense solution with Suunto watches, apply for the Suunto Partner program.
Read more about SuuntoPlus.
To build your own Movesense sensor solution, get a Developer Kit and start experimenting.
To discuss about your solution with Movesense experts, feel free to contact us any time.