May 2nd, 2023
New ECG Monitor Helps Improve Healthcare Efficiency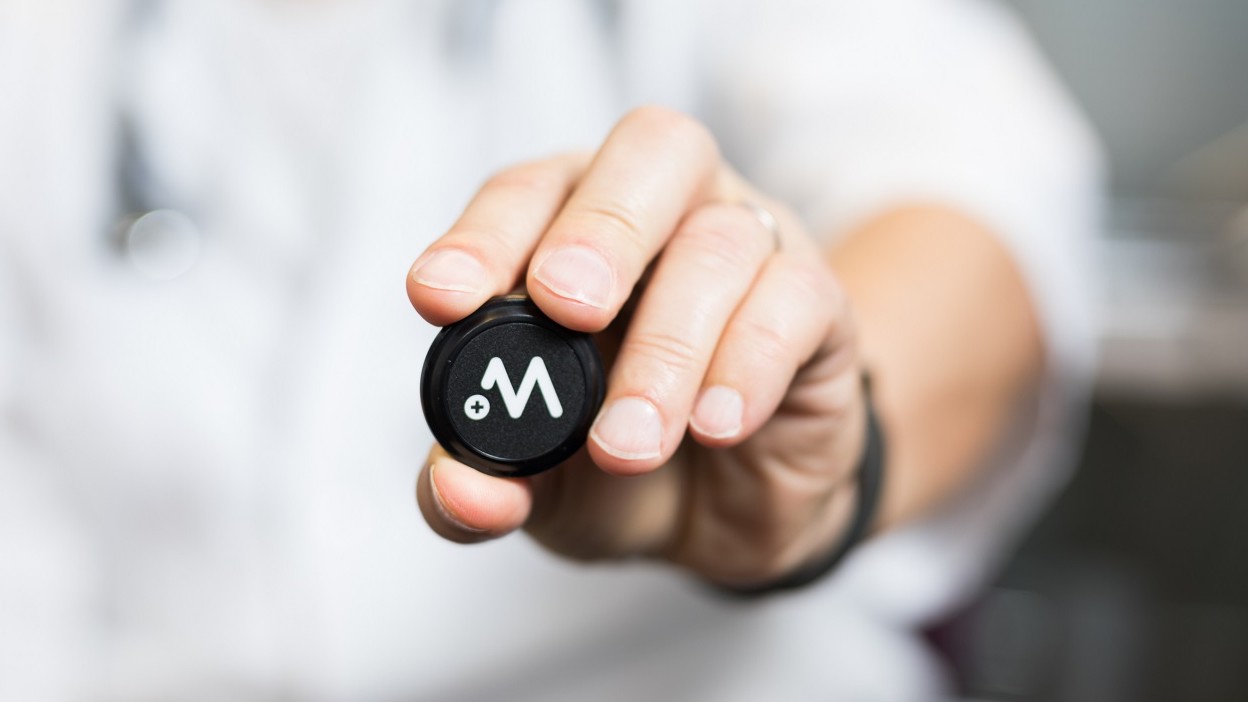 Portable single-channel ECG devices offer an efficient atrial fibrillation (Afib) screening alternative to 24-hour Holter monitoring.1 The new MDR certified chest strap ECG monitor Movesense Medical concretizes the benefits that this product category offers to improve healthcare efficiency.
Movesense Medical is a lightweight ECG and movement sensor developed by the Finnish wearable technology expert Movesense. With its chest strap form factor and new price point for clinical ECG devices, it enables monitoring the cardiac health of wider populations than traditional Holter monitors.
Movesense Medical can be quickly integrated into existing health applications and data systems to provide clinically validated 1-lead ECG, heart rate, heart rate variability and movement data. It can complement the use of traditional, more expensive Holter monitors, and free up the working time of the nursing staff for other tasks.
Movesense Medical product page
Accurate, Unobtrusive, Continuous ECG
Clinical studies show that Movesense Medical's ECG signal enables highly accurate, sensitive, and specific Afib detection.2,3
With a weight of 9.4g / 0.33oz and diameter of 36.6mm / 1.44in, Movesense Medical is unobtrusive to wear in daily life. It is attached to the patient with a chest strap familiar from sports heart rate monitors, or with a disposable skin patch. This enables continuous ECG monitoring unlike smartwatches that only measure ECG snapshots.
The device is water resistant, and its use does not limit normal life in any way. Research evidence shows that users prefer Movesense Medical with chest strap over a portable 3-lead Holter device.2
Patient-Operated ECG Monitoring
Movesense Medical can be operated by the patient, which makes it especially suitable for remote patient monitoring and other telehealth applications. A care professional is not needed to attach the device to the patient and activate the measurement. Compared to Holter monitors, this helps to reduce the workload of the clinical personnel.
The possibility for independent use of the device also helps to improve patient outcome, an important part of healthcare efficiency. The patient can wear the device and record data when needed during several days or weeks. This increases the likelihood of catching arrhythmias that are not always found in 24h Holter measurements. Movesense Medical has a 7-day battery life with 256Hz ECG sampling, which offers a remarkably longer monitoring time than a 24h Holter recording.
Scientific publications with Movesense sensors
New Price Point
Movesense MD introduces a new price point for ECG devices that helps to expand care coverage and reach new patient groups. The price for a single sensor is 199€ (VAT 0%). In large quantities, volume discounts apply.
With the lower unit cost and easier operation, Movesense Medical has the potential to improve healthcare efficiency by reducing care costs or enabling the extend the ECG monitoring to larger populations than before at the same cost.
Wide Application Areas
In addition to healthcare use, Movesense Medical scales to clinical trials, population health programs, well-being, and sports. It is also the first MDR compliant chest strap heart rate monitor that provides continuous, ECG-based heart rate data for heart rate variability analysis.
Worth noting is that Movesense Medical has a built-in 9-axis movement sensor. Motion data can provide useful context information to ECG monitoring and works as a basis for new movement measurement applications. The current use cases of the device range from cardiology to orthopedics, neurology, and geriatrics.
Movesense Medical in healthcare and medtech
Fast integration
Movesense Medical is used together with a host device or application to collect and analyze measured data. With its wireless Bluetooth communications, open APIs, and full access to raw data, the device can be connected to existing health applications to provide clinically validated ECG, heart rate and movement data.
An example of a straightforward way to utilize Movesense Medical is to integrate it with an existing ECG application or cardiac monitoring solution. Movesense Ltd provides the necessary documentation, free sample code, and expert technical support for integration projects.
Scalable manufacturing in Finland
Movesense sensors are developed and manufactured in Finland. The company's flexible production line can deliver any number of sensors from single units to mass market quantities.
The sensor is available for white labeling.
To discuss how Movesense Medical sensor meets your needs, book a meeting with our experts.
References
1 Ramkumar S, et al. Atrial fibrillation detection using single lead portable electrocardiographic monitoring: a systematic review and meta-analysis. BMJ Open 2018;8:e024178.
2 Santala OE, et.al., Automatic Mobile Health Arrhythmia Monitoring for the Detection of Atrial Fibrillation: Prospective Feasibility, Accuracy, and User Experience Study. JMIR Mhealth Uhealth 2021;9(10):e29933.
3 Hartikainen S, et.al., Effectiveness of the Chest Strap Electrocardiogram to Detect Atrial Fibrillation, The American Journal of Cardiology, vol. 123, no. 10, pp. 1643-1648, May 2019.