April 23rd, 2021
Movesense Developer Workshop Materials and Recordings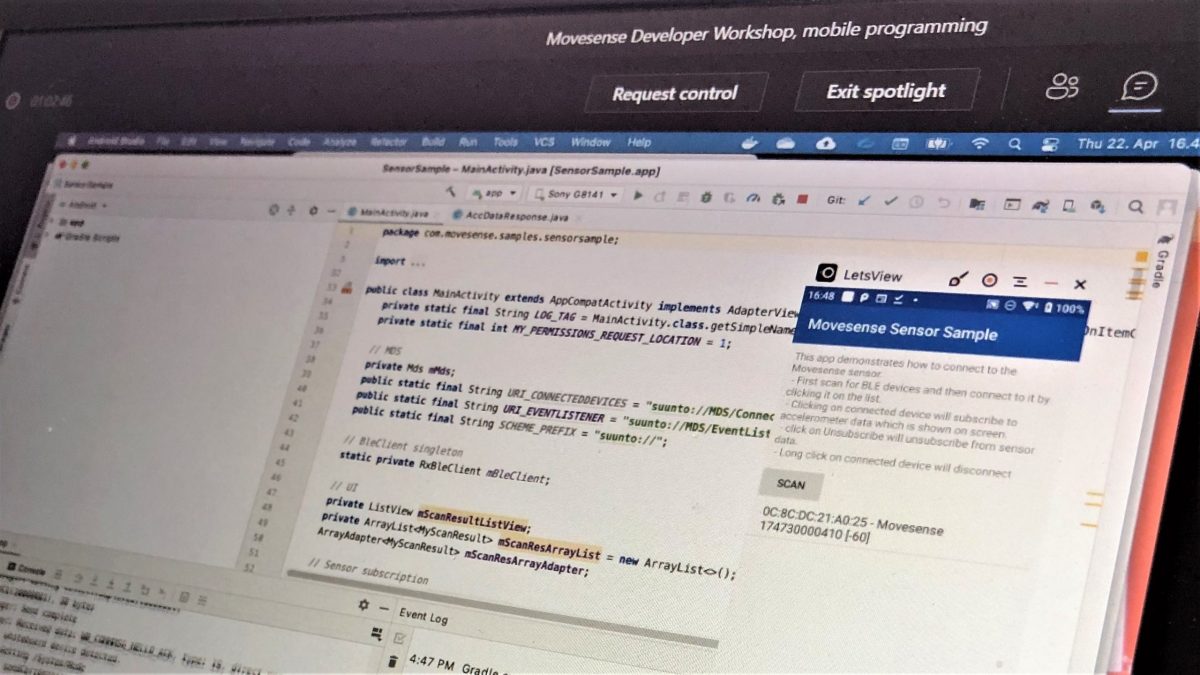 Movesense Developer Workshop on April 21 and 22 attracted more than hundred developers to learn best practices for programming the Movesense sensor and compatible mobile applications. The interest was much higher than we expected. Fantastic! It also shows that there's a big demand for such events on a regular basis.
The trainer at the event was Movesense Lead Developer Petri Lipponen. In addition to Petri's presentations and programming demos, both sessions included plenty of answers to developer questions in areas such as logging data with the sensor's internal memory, connecting to multiple sensors, and so on. Thank you for the active participation!
If you are about to start a development project with Movesense or want to speed up your on-going project, we warmly recommend having a look at the workshop materials! To hear about the next events, subscribe to our newsletter via the form below.
Movesense Sensor Programming April 21
Presentation (pdf download)
Video recording (YouTube)
Movesense Mobile Programming April 22
Presentation (pdf download)
Video recording (YouTube)